Samuel Verghese, MD (IM), PhD, MA, BCIA- EEG, Fellow, has more than 50 years clinical experience in IM, field research studies and counseling. Until his retirement from active practice, he was the director of Integrative Medicine & Biofeedback Clinic in New Jersey.
His investigation of the interrelationship of: the brain biochemistry, mind, spirituality and physical health began in adolescence. His journey has taken him to many educational institutions — including Liberty University in Lynchburg, Va. (master's degree  in marriage and family counseling) and Harvard University (doctoral level pastoral counseling) — and spiritual communities.
Dr. Jerry Falwell & Dr. Verghese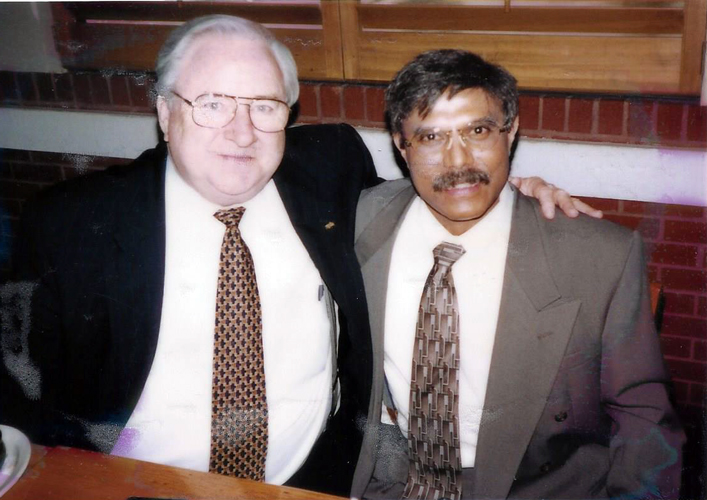 Dr. Jerry Falwell & Dr. Verghese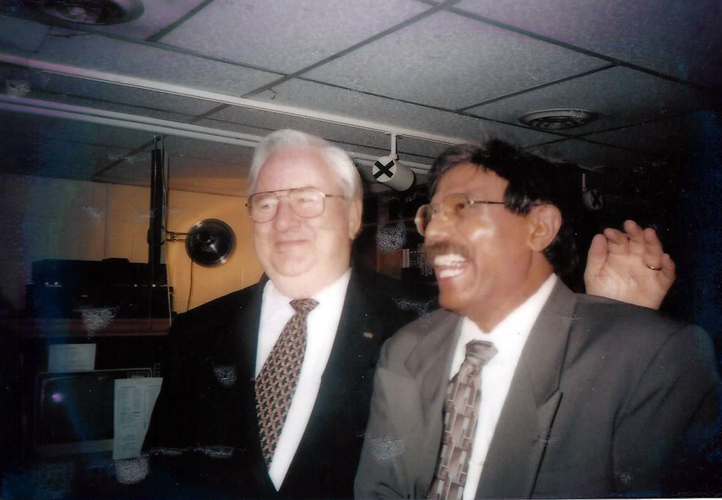 Beginning in the mid-1970s, Dr. Verghese conducted many workshops across the United States on topics including:
Brain chemistry
Stress management
Biofeedback
Neurofeedback
Apologetic strategies
Natural approaches to health care and spiritual development
His quest to discover new botanical healing remedies has taken him to various rain forests of the world including the South American rain forest.
Dr. Verghese also performs volunteer medical missionary work in some of the needy areas of the world. Throughout his journey as a researcher and perennial student of life, devoted husband and father of three, author, formulator of nutritional supplements, college professor, Christian medical missionary and minister, he has doggedly pursued his passions of research and serving his fellow travelers.
Sam's Family (he is standing next to his father)
My ancestors, parents, and I are Christians. I was born in Kerala, South India.
My parents had their ministry based in Tamil Nadu. They ministered to the spiritual and physical needs of the people.